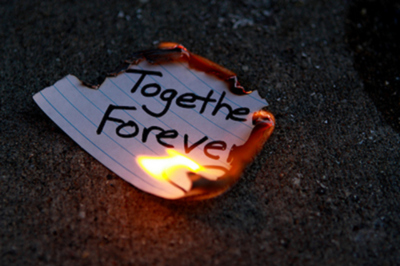 I have been clean for 5 years. And so I return here to my lonely dark empty place...
Back to you ~ISIS
The place I go to recover. But mostly the place I go when I have absolutely no one. Relapses are not always going back to taking drugs. But sometimes you go back to that same sad miserable state of mind that either had you start doing drugs in the first place or came as a result. Either way, it's that hopeless place which smells of "rock bottom" that is associated with drugs in every addicts' life. The depression. The same self destructive thoughts. The same thoughts of self hatred. The same thoughts of not wanting to live. Of not wanting to wake up in the morning because there is nothing to live for anymore. Not wanting to communicate because what the hell difference would it make? You're never heard and always misunderstood anyways, you're hated anyways, they will never love you, so why bother right?
Words are like bullets. They can kill as easily. Coming from specific people, specific words can in fact be murder weapons. Love is allowing yourself to be vulnerable with someone you know will not take advantage of you. That's why I see love as some sort of mental illness in its own way. That's why they tell you when you're an ex addict you need to choose your life partner carefully. Because you need to pay attention to your mental health all the time. This is because stress and extreme sadness can tip you over so easily. You start to see yourself as something so ugly and worthless again.
Love is not a word you say. I love chocolate. I love puppies. I love you.
Love is patterns of action and behavior. Love is when you hurt for the pain of your loved one. It is when you suffer for their suffering and are joyful for their joy. Its about trust and feeling safe, secure, and protected. It's about finding a source of mental stability, confidence, strength, not destruction.
Back then I had suicidal thoughts all the time and attempted it many times when I was in my teens mostly. Being suicidal is not only about wanting to die. Its about wanting to punish yourself (or others). Wanting to harm yourself physically to take the focus off the mental pain. It's wanting to be free of the worldly ills. It's about losing hope.
And when on the brink of World War III, someone who knows all that about you purposefully does everything within their power to hurt you, how can you believe they ever truly loved you? Love is not just a passing candle lit moment, it's supposed to be a lifetime of reciprocity and tenderness. In Islam it's called مودة و رحمة or mercy & cordiality. But you did not have mercy on me when you pushed me to the edge. Why are you surprised when I say all I have for you is hate and disgust now? What did you think I will feel after this?
Why did you do all these things? You knew what you were doing very well and don't you deny it. What did I ever do to you except dedicate every breath to making you happy, protecting you, supporting you, and helping you feel well, confidant, and stable? I fought the universe for you. How did you fight for me? You fought me to the ground and devastated me. You left me the way I found you at the beginning. Messed up, lonely, and so sad.
Now you're so much stronger than before, you have a life and a job and friends. And I'm the one who has nothing. Thanks to you. Maybe because I spent so much time and effort supporting you? Instead of getting ahead with my life and my career I pressed the breaks hard so I can wait for you to catch up. And I was happy doing it because I shared my life with you and that was the most important thing. And at the end this is what I get? What a waste...
You used to help me before. And you were the one that took my hand into the last steps of recovery. But now I just fear you. I fear what you will do to me. I can't trust you will ever keep me safe. Now all I have for you is hate. All I have for this world at this moment is hate. For myself too.
You don't know how what you did broke me. And it terrifies me to imagine that no one else can fix me but you. Years ago you gave me my life back, but now you took it away again.